The investors planning to start a profitable business have to decide whether the organization they want to initiate will operate as an incorporated or a registered business. Investors ought to understand the concept of the two types of setups. Registration and incorporation of a company are both tedious processes, and the organizations consult experts for a better understanding of the market and the consumers.
The two primary differences between the incorporation and registration of the companies are as follows:
Personal liabilities: 
Registered businesses reside under the authority of an individual, and the risks that are liabilities are the responsibility of the individual who owns the organization. The owner may be single or multiple as the business can be owned by an individual or shareholders, who have invested in the company.
An incorporated business is a separate entity that persists without the ownership of shareholders or any individual. The incorporated trade reduces the risk and responsibility of the organization. It acts as a separation from the hazard for the shareholders.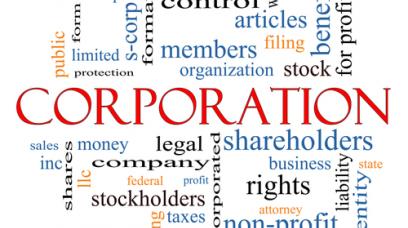 Tax Benefits, Investments, and Opportunities :
A registered business is taxed slightly more than incorporated trades, and these taxes are at personal rate taxes. The flexibility is that registered taxes is a bit less, and the business on its own can't purchase assets required for the setup. The owner has to purchase supplies using their own identity rather than depending on the trading company.
An incorporated company is a singular entity, and it is available for purchasing assets and properties and also provides the shareholders the benefit of discretion. The taxes of an incorporated business are lower than the registered taxes. The organization can invest in stocks, bonds, and other investment opportunities. Whereas, the registered companies are unable to perform such activities.
Flexibility for Making Changes :
The registered business provides less to no flexibility when it comes to change, the owner of a registered trade is allowed to change personal or business address. Adding or removing business partners, changing the business name or the structural construct of the business are absent.
Company incorporations can change their structural construct from time to time. The other changes include personal or business address changes. The ability to add or remove partners or change the name of the organization is allowed.
Renewal and Re-registration policies:
A registered business requires renewals from time to time, the registered trades have s strict policies, and the policies are monitored strictly by the authorities responsible for these businesses. There is an additional fee for re-registration and renewal of the license.
An incorporated business is continuous and doesn't require renewal, the license renewal is not necessary after one time.
Conclusion
The registration business is a hassle and requires the owner to know a large number of rules and regulations, while the incorporation business is time-consuming but highly profitable. The registration trades are less beneficial than the incorporate limited companies that don't require much effort for maintenance.